pure::variants 6
pure::variants 6 the latest version of our sophisticated software solution will make it even easier to manage all variants of your products and product lines.
How?
By taking collaboration to a whole new level! Imagine your development teams had a joined tool to get easy access to all relevant and consistent information about your product lines and variants. That's pure::variants 6!
New product highlights
new Web Client.
unlimited number of read-only Web Client users included in pure::variants Enterprise license.
pure::variants Connector for PTC Codebeamer.
pure::variants Connector for Siemens Polarion.
easy deployment with Docker.
Web Client
Our new pure::variants Web Client makes it possible to handle many use cases through the browser. It enables not only the easier access to the data used in the variant management, but also provides web-based authoring support for feature models and variant models. The new Web Client also allows pure::variants authors to manage variability seamlessly in combination with web-based engineering tools, which enables the full web-based workflow for variant management without launching the pure::variants Desktop Client for the majority of users.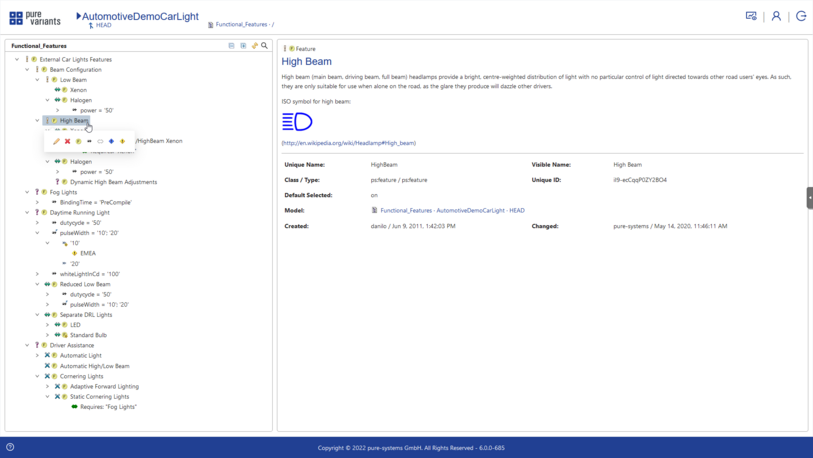 ---
Launch Event pure::variants Enterprise 6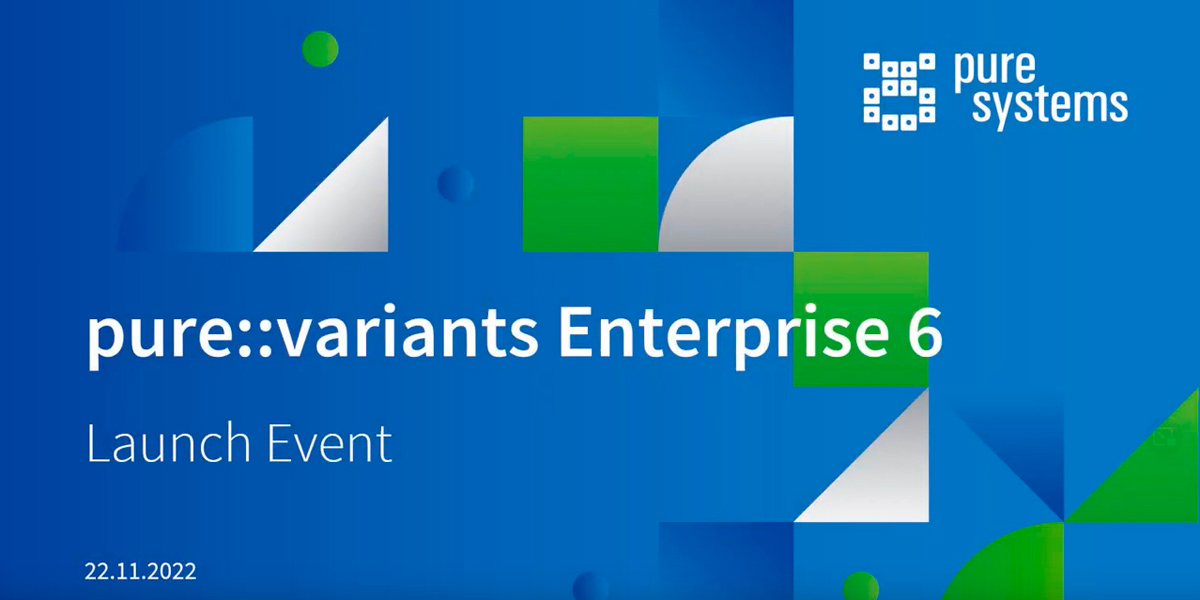 Here you can find the entire recording of our product launch event on November 22, 2022.
---
New Connectors
pure::variants 6 comes with two new connectors for PTC codebeamer and Siemens Polarion. The latest additions to our connector family enable product line engineering with pure::variants for codebeamer and Polarion and have similar capabilities to other connectors.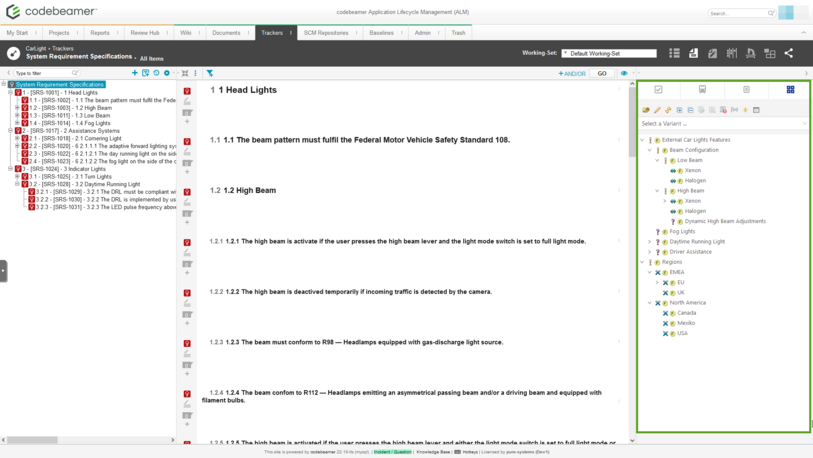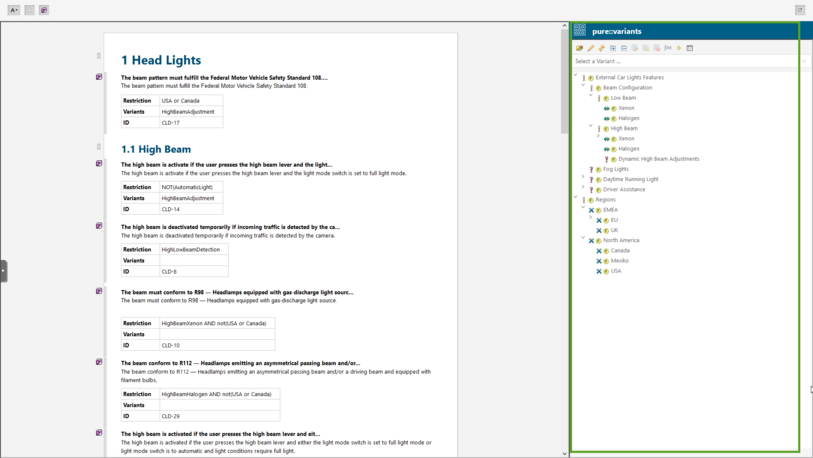 ---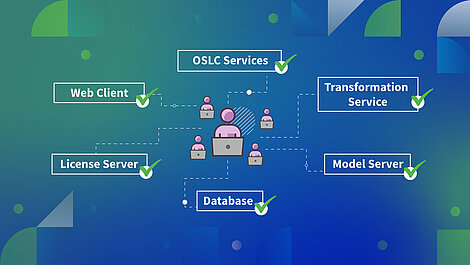 pure::variants servers and services can be deployed on-Premises or on Cloud. Our easier deployment mechanism via the containerized deployment templates accelerates the setup of the productive environment. The installation effort can be reduced substantially by using Docker to deploy our product. Moreover, the easier update can be achieved through our modular deployment architecture, enabling quick updates for new features and fixes due to vulnerabilities, resulting in a more secure and productive environment.
With the configurable architecture, you configure the servers and services you need and deploy them for everyone in one go.
---